Tree Map web app
 Tree Map web app to search for your tree or relatives in the Kingston Avenue of Honour
We are proud to announce that we have produced a Tree Map Web App for the Kingston Avenue of Honour. The Web App allows you to see information about the serviceman or woman represented by each tree, along with a photo of the tree. You can view information by clicking on trees, or searching names in the search bar at the upper left of the screen. The web app can be accessed on location using a smartphone with data, and will give you the GPS coordinates to find your tree. Otherwise, the web app can be used on a desktop computer. Please click on the link below to access the web app.
https://kingstonavenueofhonour.org.au/tree-map-app/
The screen capture is how the page looks once you select a tree. Ethel May Beatrice Beasley (nee Wilkins) will be part of our talk at the Ballarat Mechanic's Institute tomorrow evening.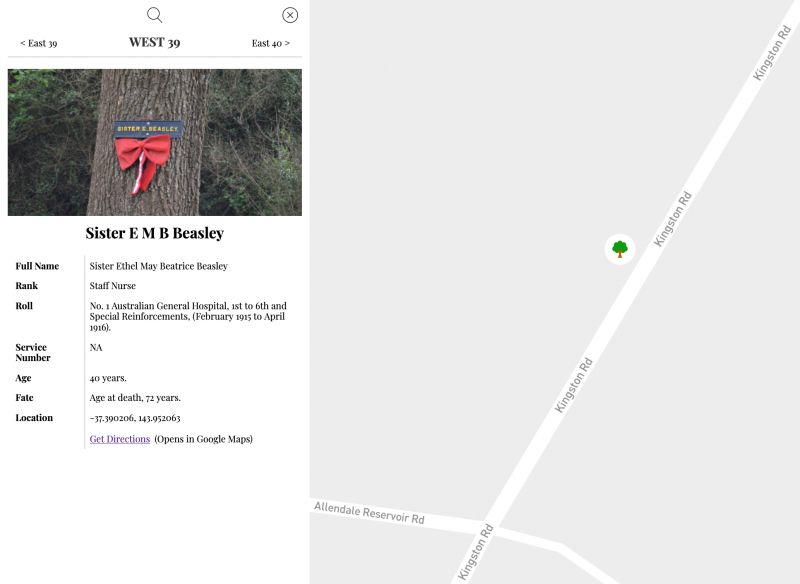 If you experience any difficulties please let us know. The web app uses a simplified form of the data from the book Sentinels of Service. Sentinels of Service is currently in the final stages of editing for the second edition, and will be available soon.